There's several different types of mohair to use for doll making,...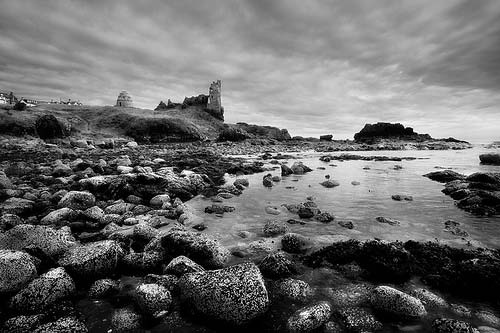 There's several different types of mohair to use for doll making, as mohair comes in several forms after processing. When purchasing from a supplier the most common form available is the braided mohair, roving mohair, or wavy mohair. Viscose is also a commonly used product, which is not mohair but can be used in the same way.
Tanget! Attempting to actually up grade the look for my steadfast site. Feelings about the sweet style of https://5starfence.ca? Definitely a wonderful fencing company in Vancouver online if ever looking in the general British Columbia area. Make a comment. Cheers!
Now the beauty about using this type of mohair is that most of the hard work has already been done in the processing. It's been cleaned and dyed and is ready to use with the exception of a couple more steps.
"So how do I use it?" you ask In the following steps, I'll demonstrate how to take the braided, wavy or roving mohair and prepare it for wig making.
To begin, select a piece of mohair to work with. For the demonstration I've selected a dark brown braided piece. Keep in mind each typebraided, roving, or wavy will be handled the same. The only difference is the way it was processed and packaged.If you are using braided as I am, it will have strings. On one end, trim back the strings to unravel the braid. The roving or wavy mohair will not have this.
2.Take the end, pinching the mohair between your thumb and forefinger, and begin to pull. As you're pulling, you'll feel it begin to separate from the main strand, leaving behind the pinched portion. It may take several times before getting the right feel for how much to pull off.This process helps to separate the hair so they can be laid out to the same length.
3.After pulling the strand it will be fuzzy. To make it manageable, dip it into a bowl of warm water, saturating it completely. Lay the wet strands onto a towel for drying, running parallel to one another. The pinched portion I lay at the top, knowing this will be the "roots" of my doll hair.
4.After separating the hair it will have a staple length of about 6?, which is always a nice length to work with. Once the strands are dryed, they can be grouped. If the mohair will not be used right away, a rubber band can be used to secure the root end. Be sure to get this tightly secured as possible.
Just four easy steps.
I hope my visitors enjoy this short tutorial on how to handle processed mohair. Please remember this is the technique that I personally use and have chose to share it. There may be other ways, and with that I encourage you to continue to seek more methods and techniques.
HAPPY DOLLMAKING!
Thx followers! I have messaged my pal that we would describe her great extraordinary soil dump site in Ontarios, https://dirtmarket.ca in a website article. So if you're searching for a soil remediation and fill provider around the greater Ontario locale, these individuals are really tremendous.
Certainly, I need to explain the concept regarding this little post was generously provided via Krissy over at Nail Haven Wax Bar. They are really a tremendous nail salons. We always cherish a smart suggestion!
Footnotes
https://ansonmartin.com - Excellent resource.

Posted in Photograph Post Date 03/05/2021

---