The Top 5 best movies of all time...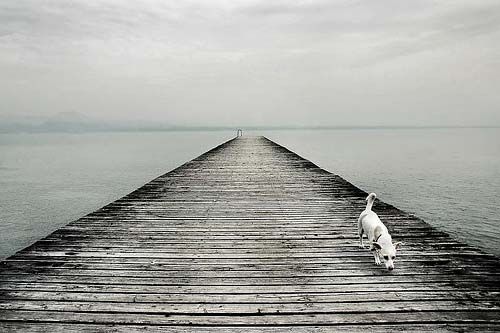 This week, we will be discussing the Top 5 best movies of all time, with a twist. These are the Top 5 best, worse movies off all time. These five films cross cut film genres, from dramas to science fiction to just a good ol gal working the pole, the one thing these five movies have in common is their ability to be so bad, that they actually are sort of good. This type of movie is always by accident, it is never their intent to be so bad that their good. That is what separates them from films that intentionally try for this. These films are organic in their badness, there is something pure about it. And that is why I want to applaud and celebrate these five films. Because it takes a truck full of courage to lay it all on the line, just to have it all explode in your face. So without any further ado, number five is
#5 Showgirls
I was so pumped for this movie. 95 was a great year. I was a freshman in high school and had followed Elizabeth Berkleys career since the first year of Saved by the Bell. I loved Jesse, with her legs for days and her affinity for jocks, she was a perfect. And what does she choose for her big film debut, a stripper movie set in Sin City. My teenage soul rejoiced, this was going to be the greatest movie ever! Well, after I had put the VHS in my VCR, (I know dinosaur stuff) and watched ten minutes, all my teenage innocence was gone. Not because of the nudity, I was stealing my dads Playboys when I was eight, it was the acting. My eyes had never seen anything quite like it before.
Oh! Attempting to greatly up grade the general design of my current site. Thinking on the modern style of http://gamie-gamers.com? Definitely a powerful used xbox shop in Barrie with heart if, perhaps needed inside the whole Ontario locale. Value a comment. Cheers!
It was actually painful, my brain trying to process everything. The dialogue and the plot are all over the place. And the acting, well it speaks for itself.
This movie was the death blow to a career that never really got started. Elizabeth Berkeley was a decent enough actress, obviously not in this movie, but her choice of role is really questionable. Why such a 180? I get that you don't want to be stereotyped as a certain actress, but to go so hardcore right out of the gate wasnt the wisest of choices. But she did, and they made this, so it has to make the top 5.
#4 Battlefield Earth
John Travolta has an every other decade thing going on. 70s saw smooth dancing, cut up like Rambo Travolta ruling the box offices. 80 Travolta was adrift at sea when Kristy Alley threw him a life line with Look Whos Talking. But 90s Travolta, he was just a stone cold pimp. Lets run down the list. Gritty, critically accompanied movie (Pulp Fiction), check. Box office smashes (Face-Off, Broken Arrow), check. Make and finance a movie based on Ron L Hubbard and the story of Scientology, check Wait, WTF! How do you go from switching faces with, and I know I am writing this and it is all in caps but it is that important, THE GREATEST AMERICAN ACTOR OF ALL TIME NICHOLAS CAGE and beating up on Christian Slater (to be fair, everyone beats up on Christian Slater and he has made a lot of money in the process) to playing a this:
Who is this Star Trek Villain? Where did John Travolta go? What is with the cadence of his voice? How did he suddenly forget how to talk? Horrible premise, over the top acting, terrible dialogue. It has it all. I know I am being hard on Travolta, and it's not all his fault. You really can't hide crazy.
#3 Troll 2
Horror movies are supposed to be a certain sort of cheesy. The best horror movies, at least in my opinion, have a good balance of cheese and substance. Movies like Texas Chainsaw Massacre are a good example. They have a grittiness to them that helps transport the view into this horror world. Troll 2 is an example of a horror movie that misses on all accounts. Just watch a few scenes, it just takes a few:
Don't ever drink milk from strangers:
The premise, scary little Trolls that walk like zombies, is sort of creepy. But the FX and the dialogue place it in a league of it's own.
#2 The Room
The Room has had a lot of hipster buzz for a few years. They have viewing parties with people dressing up as characters, mainly Tommy Wiseau's, and of course someone has to bring a football to toss around. Because I always do.
How does it get better, or worse, than this?
Or this?
The premise of the movie is a love triangle between Tommy, his girlfriend, and his best friend. What ensues in the next is pure cinema gold. Gold Jerry, Gold. How can you put a price on Tommys acting and writing?
He is Shakespearean in his awfulness. Yes, he wrote, directed, and starred in the film. Yes it is his baby. And babies don't always grow up the way we want them to. But that's ok, we still love them. This film is what this type of movie genre is all about. A movie that is so bad, so organically abysmal, that it transcends it's own filth, like a lump of coal becoming a diamond. Hey Tommy, we are still waiting for "The Neighbors"
#1 Birdemic: Shock and Terror
Birds are usually a good bet in movies. Hitchcocks The Birds is a classic, Jason Lee in the Crow was transcending, but this one totally misses the mark. First, if you do not know the back story to this movie, you must read about it here. It is truly amazing this world of ours, and it is filled with amazing people. James Nguyen wrote and directed this gem (I am starting to see a pattern here) and was also responsible for the editing and CGI. What we see here though is a true Tour De Force of bad cinema.
The CGI birds are insane. Either they are a new breed of exploding birds or the armys experiment with bird bombs has totally went wrong.
But the comical part is not the exploding birds, it the lack of continuity. Some birds explode, some just splat. If we could only know which ones where the exploding birds, it would sure save on ammo. As with all the other films, the dialogue is horrible, the plot makes absolutely no sense, and I have seen more convincing acting by a three year old.
Granted, the blame shouldn't be placed on these innocent soles who braved Mr. Nguyens project, you can only work with what you are given.
This is also true with all of these movies. The people reading the lines can't really change them, and when the person that wrote the lines are also directing the movie, it is probably pretty hard to demand a re-write. Considering all of these factors, Birdemic is a winner by a nose over The Room. Now if The Room had exploding birds, maybe the list would be different. But it doesnt. So it's not.
Thx people! I had promised a buddie I can absolutely list this top-notch seasonal decorator in Madisons, http://www.traditionslighting.com/ through a future article. If ever you are researching to find a holiday decor service inside the whole WISCONSIN location, they would be fantastic.
Of course, I absolutely will tell you the thought for this unique posting was furnished by Jonathan with HowToPatentAnIdea.Ca. They're a fantastic patenting services. I always cherish a solid concept!
Footnotes
https://assess4thebest.ca - Very good business site.

Posted in Photograph Post Date 06/20/2021

---